Composition
| | |
| --- | --- |
| Enrofloxacin | 10 g |
| Excipient q.s. | 100.0 ml |
Indications
Poultry: For the treatment of Colibacillosis (Escherichia coli), infections of the yolk sac, Salmonella - Paseurella - Coli, Salmonellosis. Mycoplasma gallisepticum Infections, either alone or associated with Escherichia coli. Infections caused by Pseudomona aeruginosa or Staphlylococcus aureus. Necrotic enteritis caused by Clostridium perfringens. Avian cholera due to Pasteurella multocida. Infectious coryza caused by Haemophilus paragallinarum.
Target Species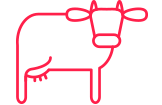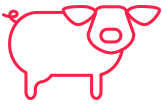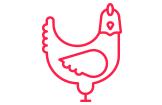 Dosification
Poultry: Administer 100 to 200 ml /200 L of drinking water.
Suppression Period
Broilers: 10 days. Milk: 8 days.